Here I am, still being a lazy trout...what can I say? I am who I am lol.
I don't have any freebies to post except eyes but some of my fav stuff that I often wear.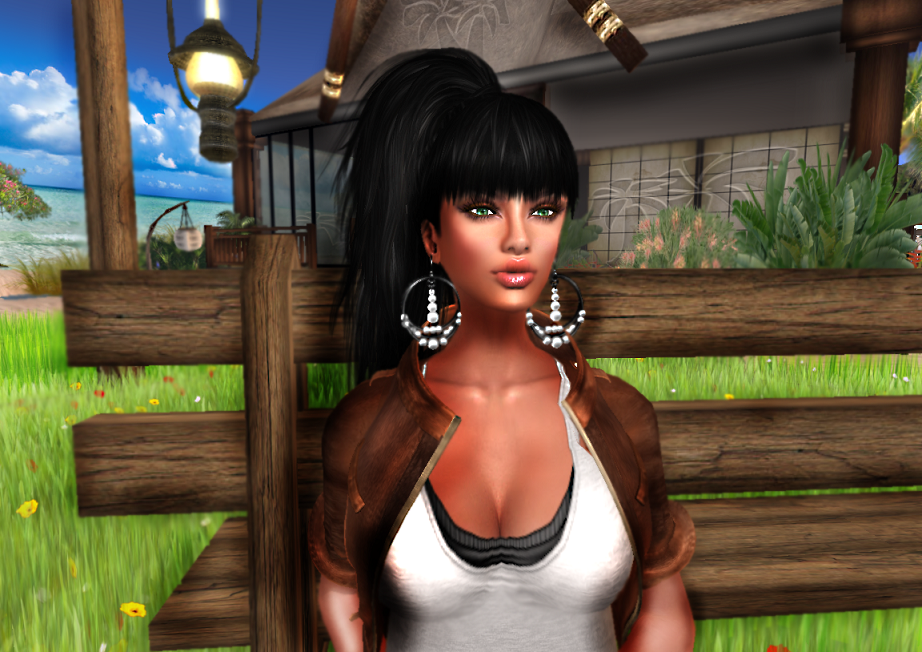 Ok so here we go...I took this photo at home and I was bored, thought I'd play around with it.
What is Toya wearing?
Hair
:
>TRUTH< Priscilla 2 - crow
(Black and whites pack, 250L, 2 bangs styles)
Here!
Skin:
Lara Hurley - Antonia Bronzed Dark (800L)
(Sim was down when I was doing this post and I couldn't TP, so if you wanna visit Lara skins, just type Lara Hurley in search tab) :)
Eyes:
[:T:] Gem eyes (emerald)
They are actually free, from Tuli, 5 different colours
,
grab them from the table :).
Here!
Jacket:
AOHARU_NoCollarLeatherJK_Brown
(my fav store ever! hehe) 340L (9 colours to choose from)
Here!
Top:
Izzie's - Layered Tank Top white
(nicely fitted prim bottom) 95L (8 colours to choose from)
Here!
Earrings:
::Temptation:: Gift Black & White Hunt
(old hunt item, was free)
Enjoy and have a nice day! xx