Nothing rezzes proper for me today. Grrr, but I was in a "serious" mood and I used some new TDR Blue items for this quickie photo.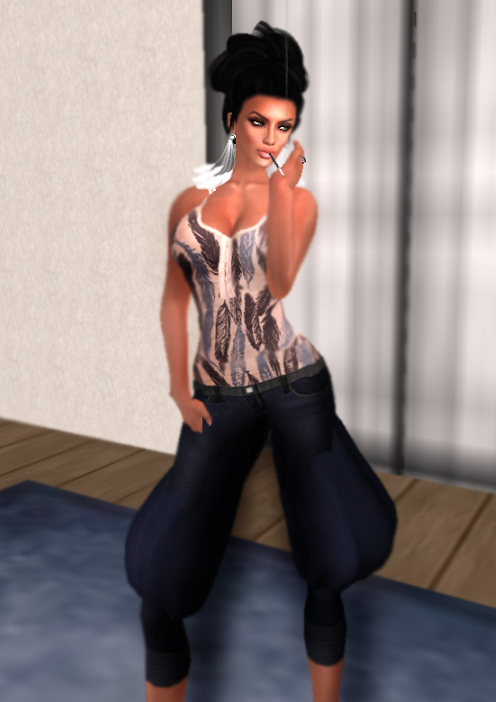 What is Serious Toya wearing? hehe
Hair:
Exile Darla TDRB Birthday/twilight
new at TDR Blue (looots of colours for only 40L)
Earrings:
[ glow ] studio - Mealy Memories earrings
(TDR Blue 23) 60L
Top:
Emery - Dress Feathers
(it's a dress, I'm wearing it as a top) 70L
Pants:
Tee*fy TDR Tee*fy OPHELIA Pants Navy
Can't remember how much they were but not more than 70L.
Ciggy:
Bloody Mess - Cigarette Holder
50L on Marketplace
Here
All items (except the cigarette) available at the same location,
Here!